Visit the VIA Institute on Character, create an account using your school email and take the VIA Survey.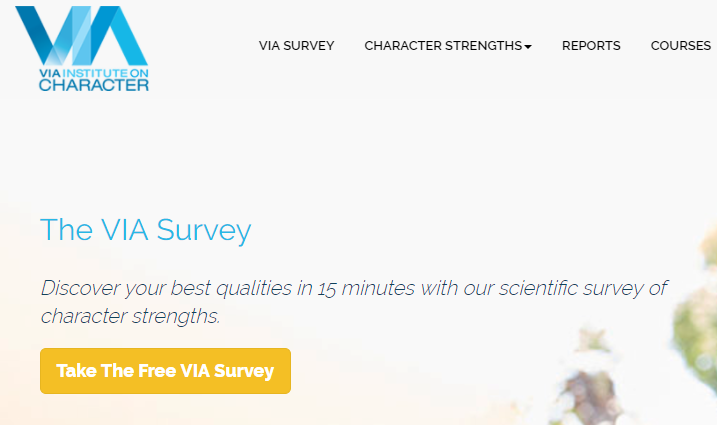 When you finish, click the "Get Your Full Report" button and download the results.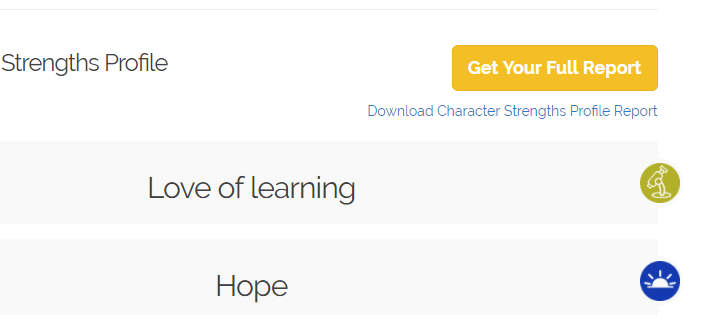 Read through your results quietly while thinking about your top traits.
Use these results to create a Google Slides Presentation titled, "My Positivity Project Characteristics". Your project should include:
A title slide
5 slides, each highlighting one of your top character traits. Write a short paragraph about how that character trait fits you. You can use specific examples from your life, or tell a story about a time your exemplified that characteristic.
Here's an example of what a slide should look like. Remember, you need 5. You may include relevant, school-appropriate pictures if you like.